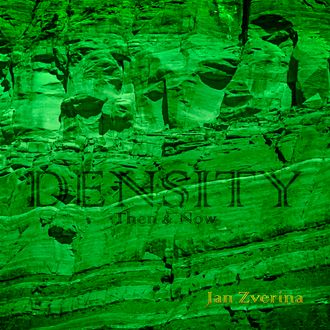 Images: Dean Pauley, Lee Kirchhevel
Clarity is Jan's new album that began streaming in March 2023. While one  definition of 'clarity' is "the quality of being coherent and intelligible", it can also mean making a mindful journey toward better understanding one's past and present, allowing us to guide our futures with that newfound awareness. My hope is that these songs will resonate with you as we all continue to discover more about ourselves in a positive way.  
Songs: Toward Clarity / Fringes & Tinsel / Onward Bound / Role Call / Call Your Name / It's All About / From You / Take Me Away / WinterSong / My Own Mistake / Cross Road Blues
Vocals, acoustic/electric/slide guitars: Jan Zverina
Harmonies: Valerie Zverina, Jan Zverina 
Drums: Andrew Ivan Zverina 
Bass guitars: Dean Pauley, Jan Zverina 
Twelve-String Acoustic Guitar on Take Me Away: Lee Kirchhevel
Jan's first solo album of original tunes is called Density: Then & Now, with a selection of songs written over several years. The generally accepted definition of the word 'density' is "the degree of compactness of a substance, or solidity, substance, mass." On a personal level it can mean years of accumulated experience through a slow but steady gathering of knowledge, even wisdom!
Songs: Forever Ago / Bliss / Out of Frame / Caught Up in Circles / I'm OK / That Time / (I'm No) Seventh Son / Run Run Away / You're the Weatherman / Space Available / That Summer Day / Good Times Will Come
 Vocals, acoustic/electric guitars: Jan Zverina
Harmonies: Jan Zverina, Valerie Zverina 
Drums: Andrew Ivan Zverina 
Bass guitars: Dean Pauley, Jan Zverina 
Keyboards (Density): Ken Roberts 
Many thanks to: Andrew Ivan Zverina and Lee Kirchhevel for their recording expertise, Valerie Zverina for her sonorous harmonies, and bassist Dean Pauley, also for his photography skills. Take Me Away lyrics by Lee Kirchhevel.