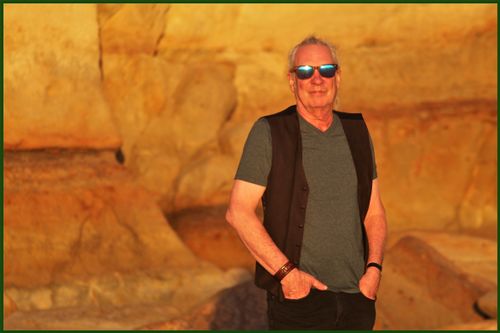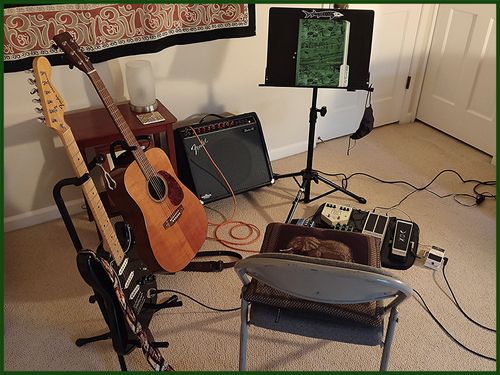 About Jan Zverina
Jan Zverina (yon ziv'ree'na) grew up in New York City, spending part of his adolescence sneaking into venues such as the Fillmore East and Madison Square Garden to see Jimi Hendrix, George Harrison (Concert for Bangladesh), the Grateful Dead, Humble Pie, Led Zeppelin, and more. At 15 he attended the 1969 Woodstock festival – that time he bought a ticket but nobody cared! Jan's musical influences include the aforementioned, as well as Lyle Lovett, Bonnie Raitt, Mark Knopfler, Blind Faith, Little Feat,  and many others.
While in New York Jan was in several bands and collaborations, including singer/songwriter Michael Sarcona. After moving to San Diego in 2004, Jan joined Slippin and helped produce their 2013 album, Energy Medicine. In 2015 Jan helped form Clear Blue Skies and in late 2019 co-produced their  eponymous album.
Jan is currently writing a new collection of tunes while developing "unplugged" versions of Density for a trio format. He enjoys playing an assortment of guitars which includes a 1968 Fender Telecaster that found its way home after being out of Jan's possession for over 35 years!
Hear Jan elsewhere at:
Clear Blue Skies -  https://cbsband.com/ 
'Energy Medicine' - https://www.slippinmusic.com/albums/